We did a sketch challenge on H! this week. Jes gave us this sketch to work with:
and this is what CC & I came up with (using my purrrty new paper):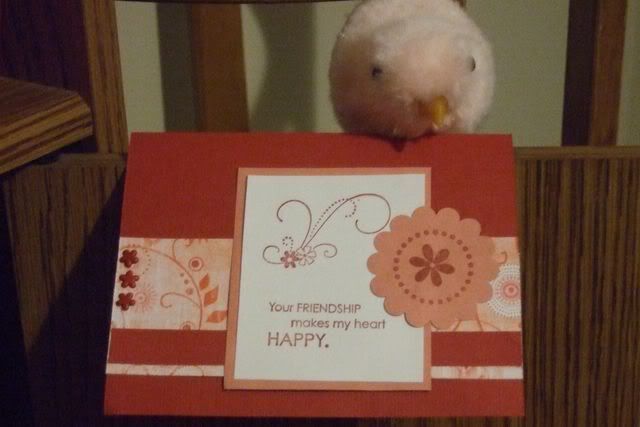 Pretty, no? I think I'll do another one or two before the next challenge is posted...
ETA: And here they are! The green and blue was inspired by the colors in the shirt someone was wearing at work this week, as well as the beautiful blue skies and green leaf buds that are out now. It's a plain card, but I like it.
The red and blue is just fun, I think. The polka dot paper is the reverse of the funky flowered paper. The pink 'stripe' is two pieces of ribbon, and the black has been placed on top of those pieces to hide the 'joint'.